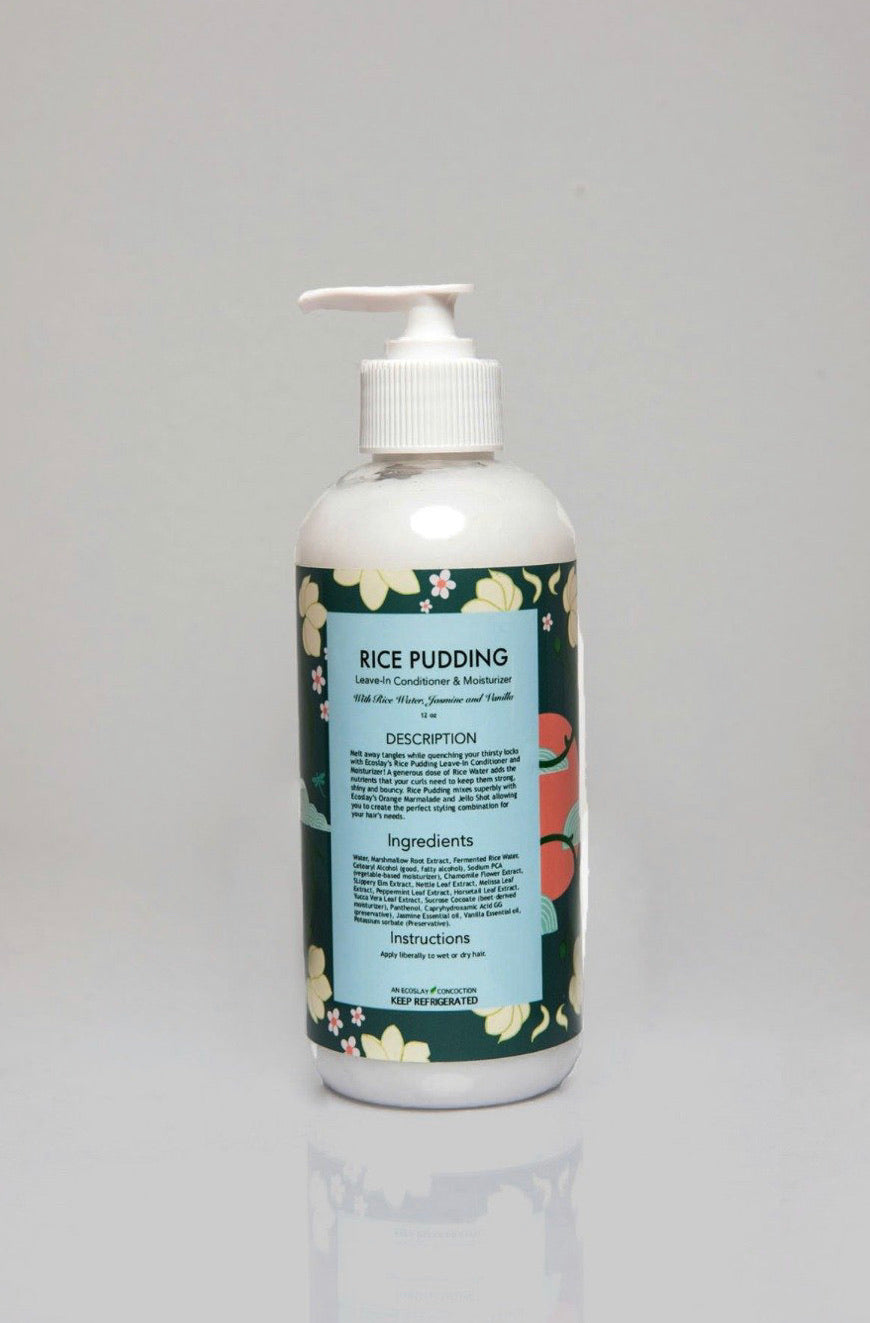 Ecoslay - Rice Pudding Leave-in Conditioner and Moisturizer
With Rice Water and Jasmine and Vanilla essential oils
12oz
Melt away tangles while quenching your thirsty locks with Ecoslay's Rice Pudding Leave-In Conditioner and Moisturizer! A generous dose of Rice Water adds the nutrients that your curls need to keep them strong, shiny and bouncy. Rice Pudding mixes superbly with Ecoslay's Orange Marmalade and Jello Shot allowing you to create the perfect styling combination for your hair's needs.
Ingredients: Water, Marshmallow Root Extract, Fermented Rice Water, Cetearyl Alcohol (good, fatty alcohol), Sodium PCA (vegetable-based moisturizer), Chamomile Flower Extract, Slipper Elm Extract, Nettle Leaf Extract, Melissa Leaf Extract, Peppermint Leaf Extract, Horsetail Leaf Extract, Yucca Vera Leaf Extract, Sucrose Cocoate (beet-derived moisturizer), Panthenol, Capryhydroxamic Acid GG (preservative), Jasmine Essential oil, Vanilla Essential oil, Potassium sorbate (Preservative).
Directions: Apply liberally to wet or dry hair.
Share