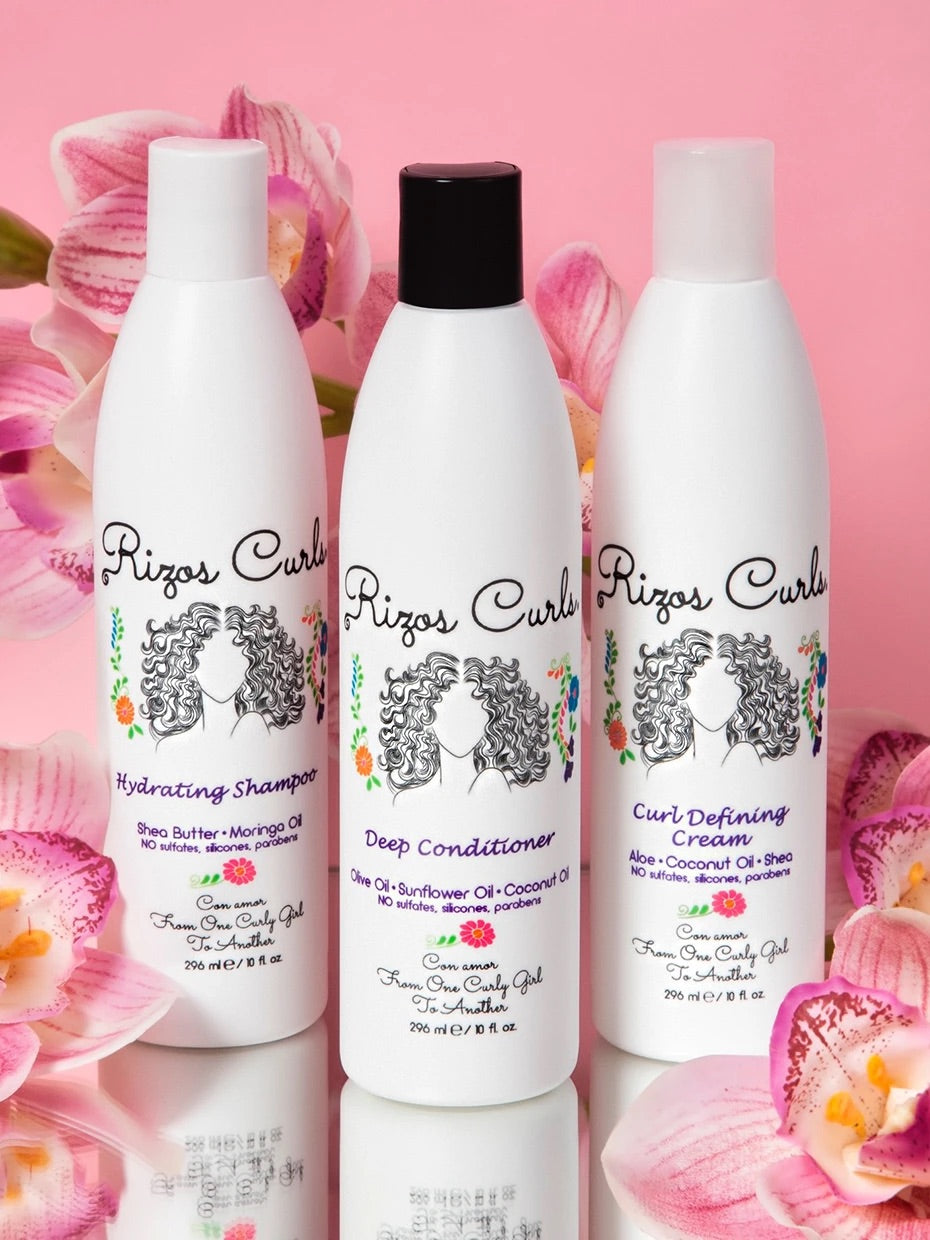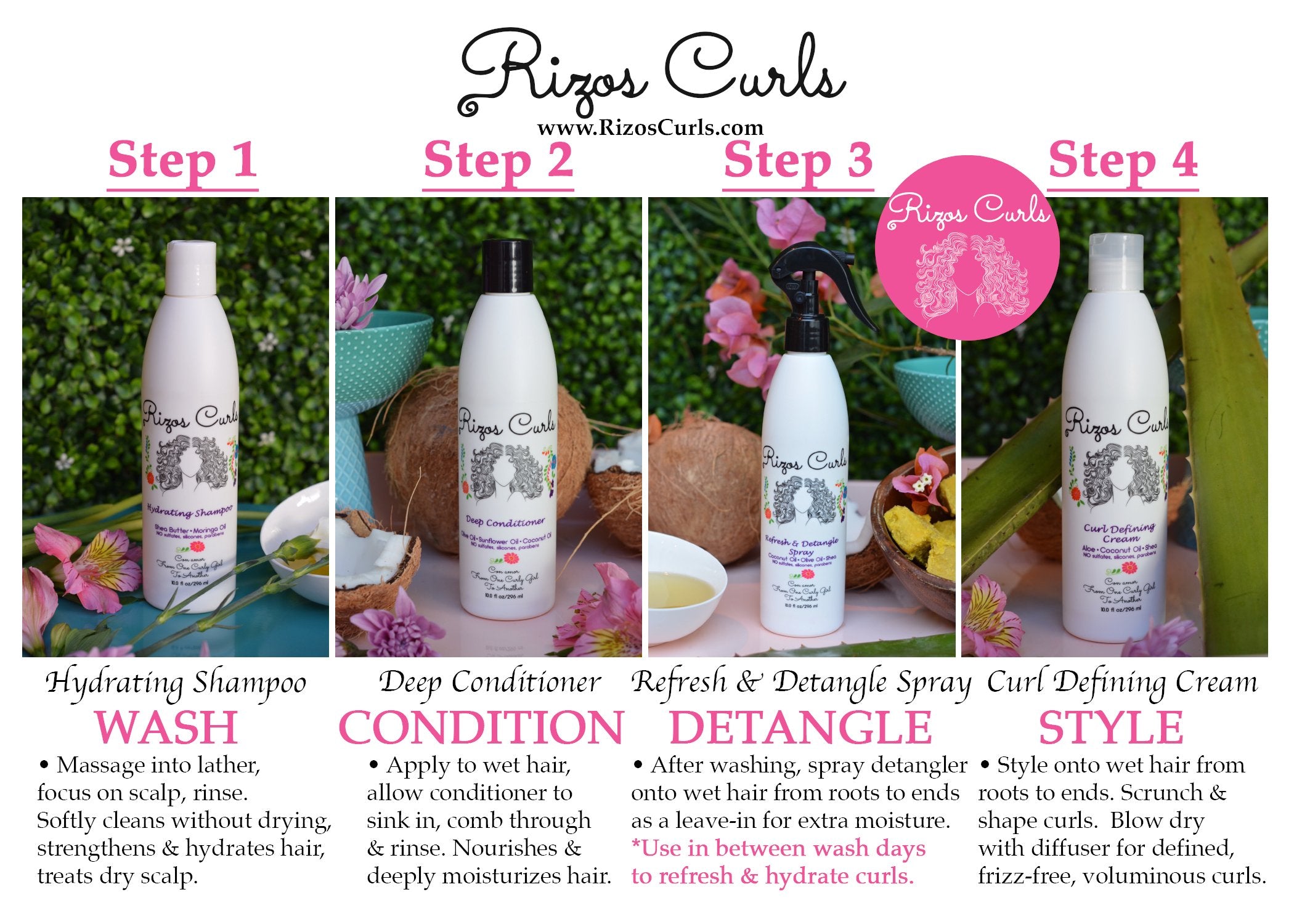 Rizos Curls - TRIO BUNDLE
Includes 10 oz/296 ml each of all 3 items below.
Step 1
Wash:  Hydrating Shampoo 
Our Hydrating Shampoo softly cleans the hair and scalp without drying, strengthens and hydrates the hair, while treating dry scalp. 

Step 2
Condition:  Deep Conditioner 
Our Deep Conditioner strengthens, nourishes, and deeply moisturizes the hair, promoting healthy hair growth, while controlling frizz.

Step 3
Style:  Curl Defining Cream 
Our Curl Defining Cream defines and holds curls without leaving hair crunchy, creating defined, bouncy, shiny, frizz-free voluminous curls.
Share