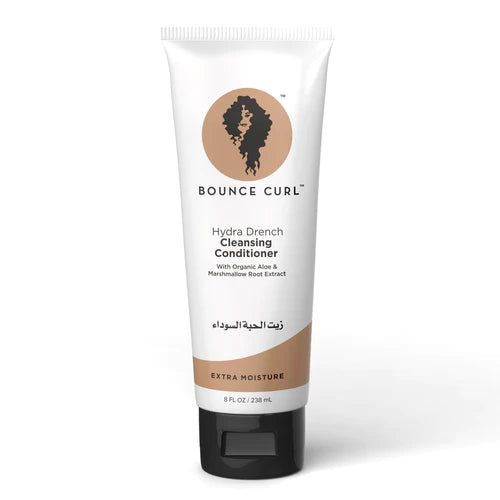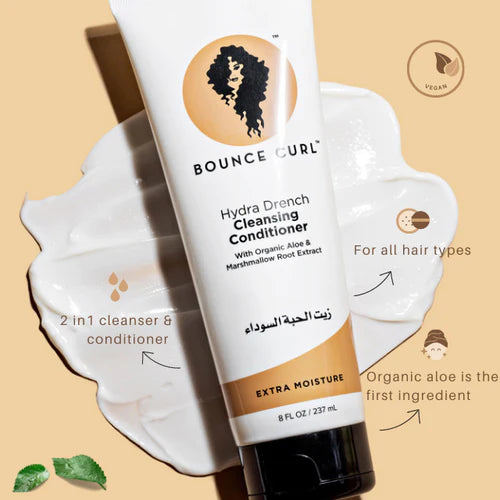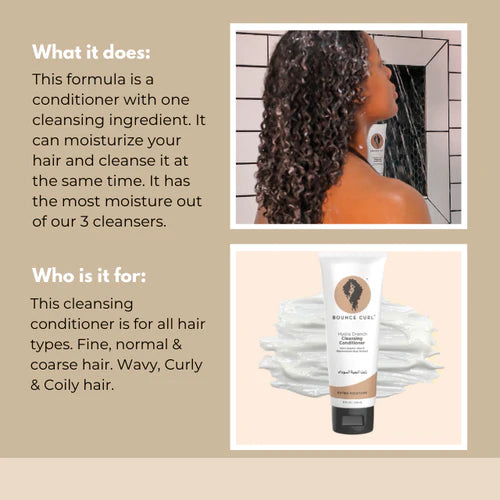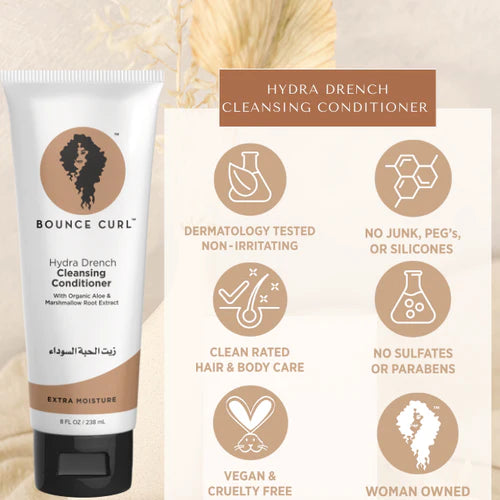 Bounce Curl - Hydra-Drench Cleansing Conditioner
Level 3 Extra moisture. Protein Free (For daily use) 
Our third level moisture cleanser is our Hydra Drench Cleansing Conditioner for extra thirsty hair. This formula is a conditioner with one cleansing ingredient. It moisturizes your hair and cleans it at the same time.
What does it do?
Moisturizes hair the most out of all cleansers in our three-tier system. It cleanses and conditions at the same time.
Conditioning ingredients provide improved high-level hair detangling.
This multi-tasker infuses oils within the hair shaft while reducing frizz.
Prepares and tackles hair tangles prior to conditioning.
Foam/Suds/Lather - None 
Who can use it?
Any hair types. Wavy hair, Curly hair, Kinky hair; Medium-Thick, or Dry & Damaged hair.
It is perfect for medium-thick, dry or damaged hair.
Packed with Organic Aloe, Organic black seed oil, Pro-Vitamin B5, Vitamin E, Jojoba Esters, Marshmallow Root Extract, Sage, Green Tea, Nettle Pequi Oil & more Plant extracts that nourish hair.
Fragrance: 100% Natural Scent. Revitalizing Citrus aroma creates a sense of well-being that permeates spirit, mind, and body.
Share