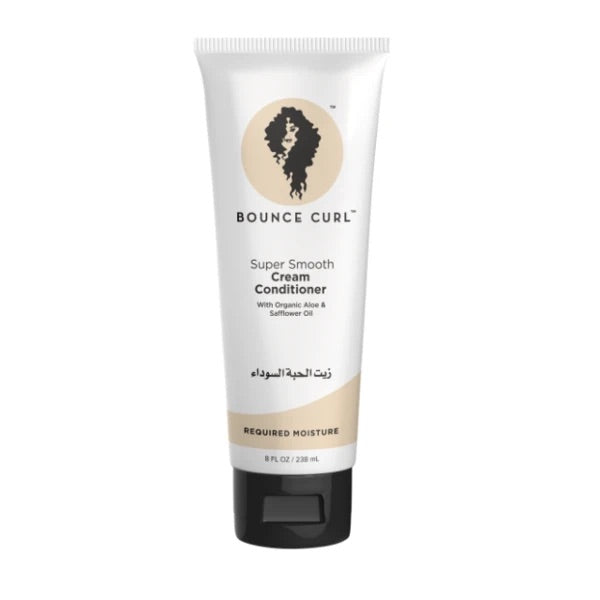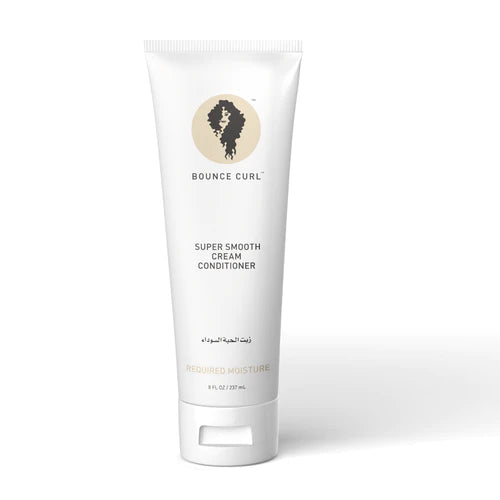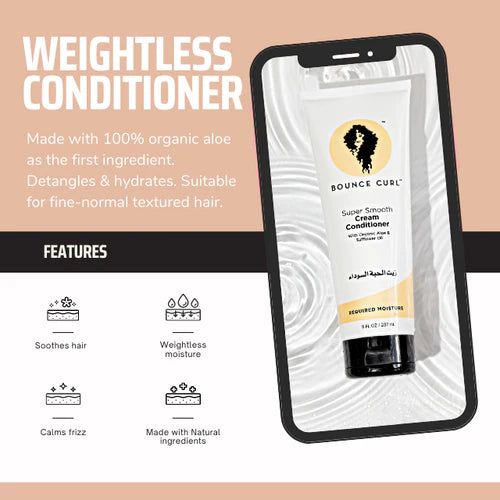 Bounce Curl - Super Smooth Cream Conditioner
(Super Smooth and extra creamy) Protein Free.Required moisture
Hair snarls and tangles? Gone!  The slip from this Smooth Cream Conditioner instantly detangles your hair and prevents breakage, leaving all hair types extremely moisturized. 
Your hair will fall IN LOVE with this Conditioner, created from 23 plants extracts and oils system.  The natural essential oil aroma will delight your nose!
In keeping with Bounce Curl's commitment to creating products based on natural plant derived ingredients, this Smooth Cream Shampoo has NO harsh chemicals, NO synthetic fragrance, NO silicones, NO parabens, NO Sulfates, NO PEG's, NO DEA/MEA, NO animal testing, and uses BETTER preservatives.  Color Safe.
* Allergic Reactions: Please note that our new Vitamin-Enriched Cleansers & Conditioner are herbal and contain over 80% plant botanical extracts. When using ANY new product on your hair or skin, it is important to test for potential allergic reactions. Place a small amount of the new product on the bind of your elbow or any other sensitive area of your body; leave for 24 hours. This patch test will show if you are allergic to any of the plant ingredients in our products. Discontinue use of any products that may cause allergic reactions.
Share