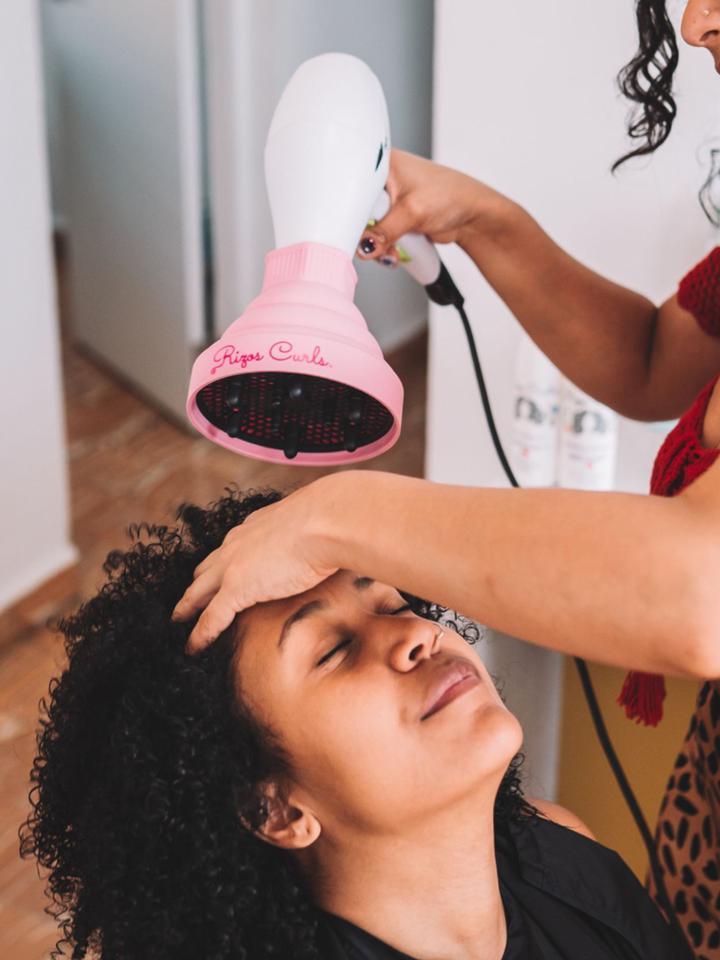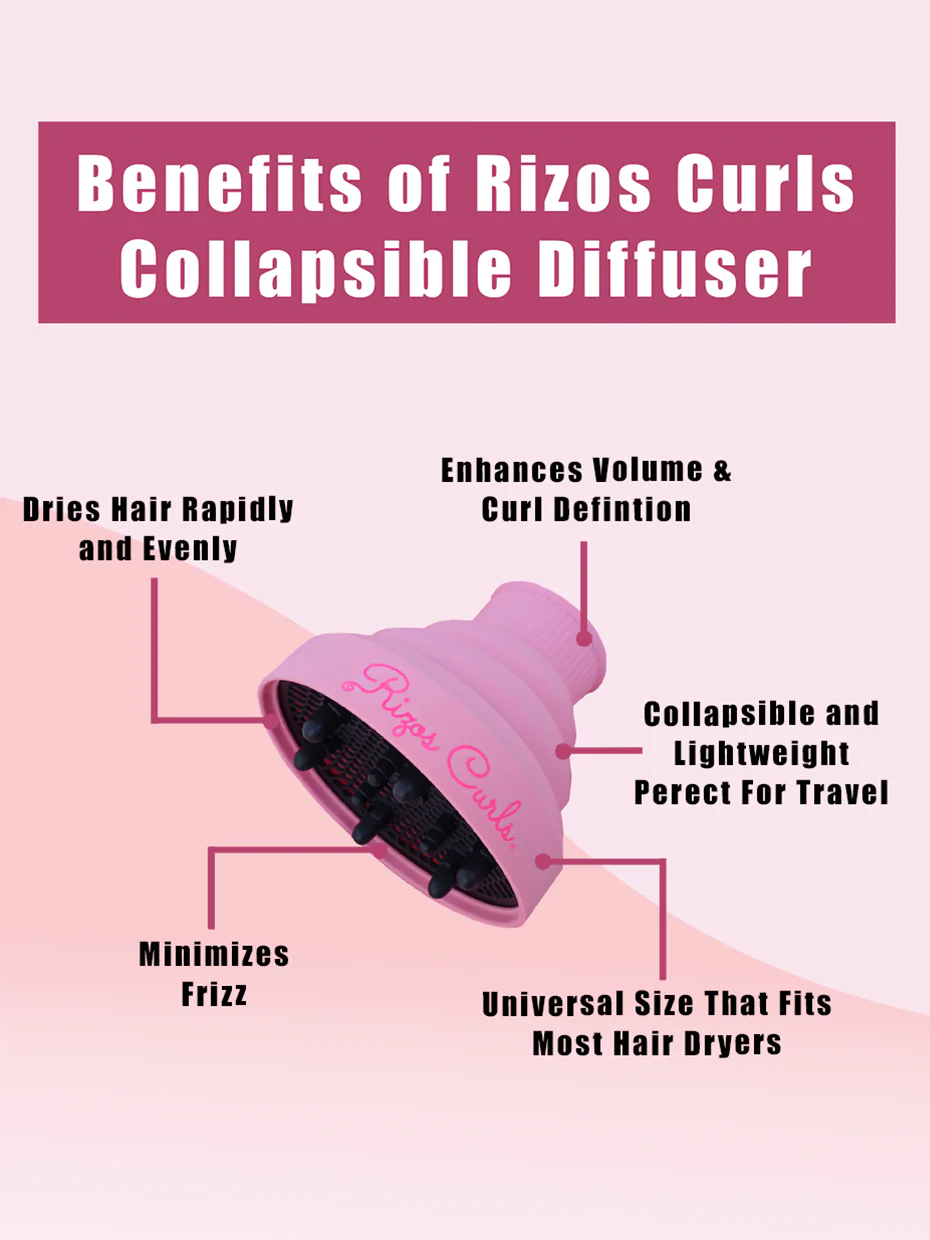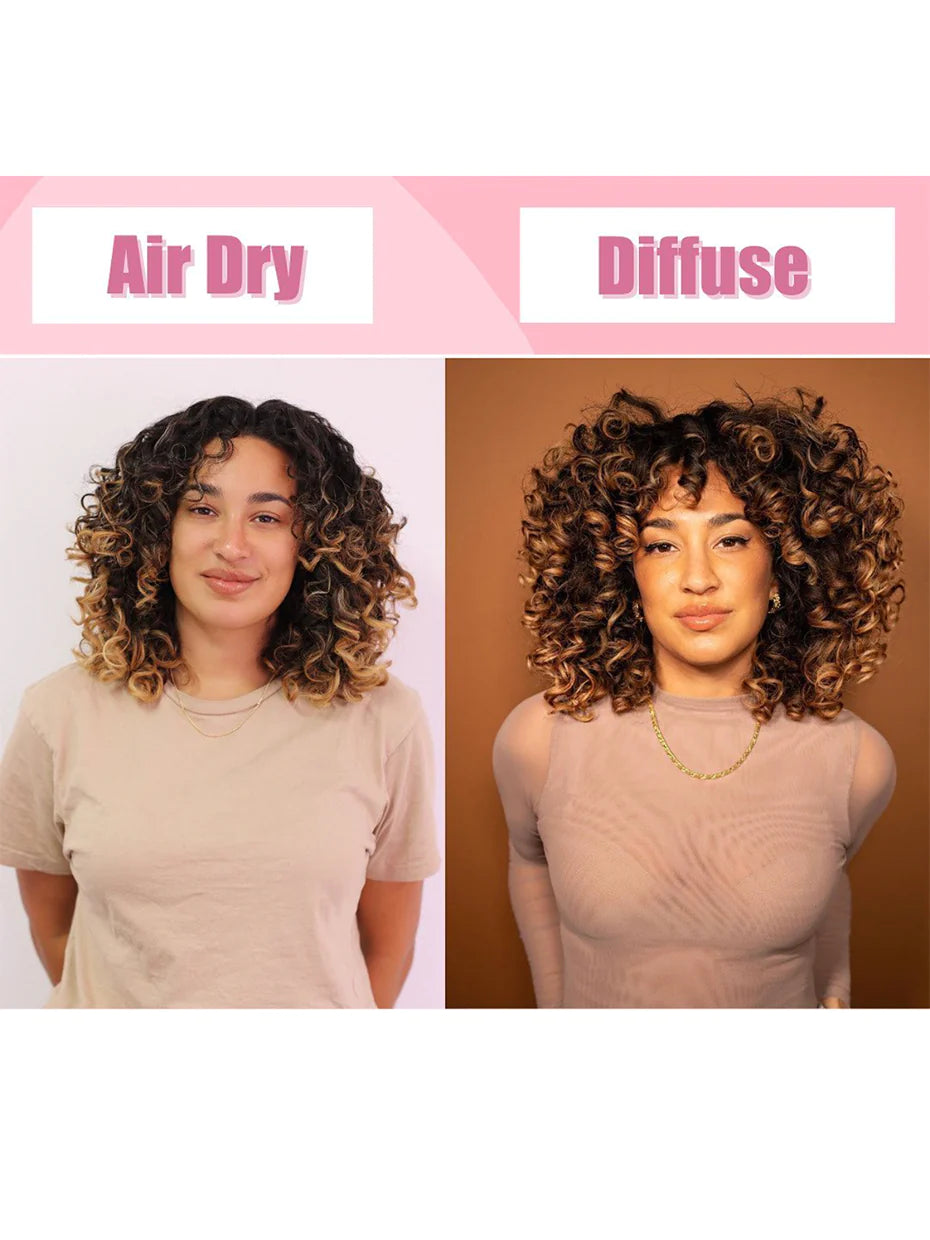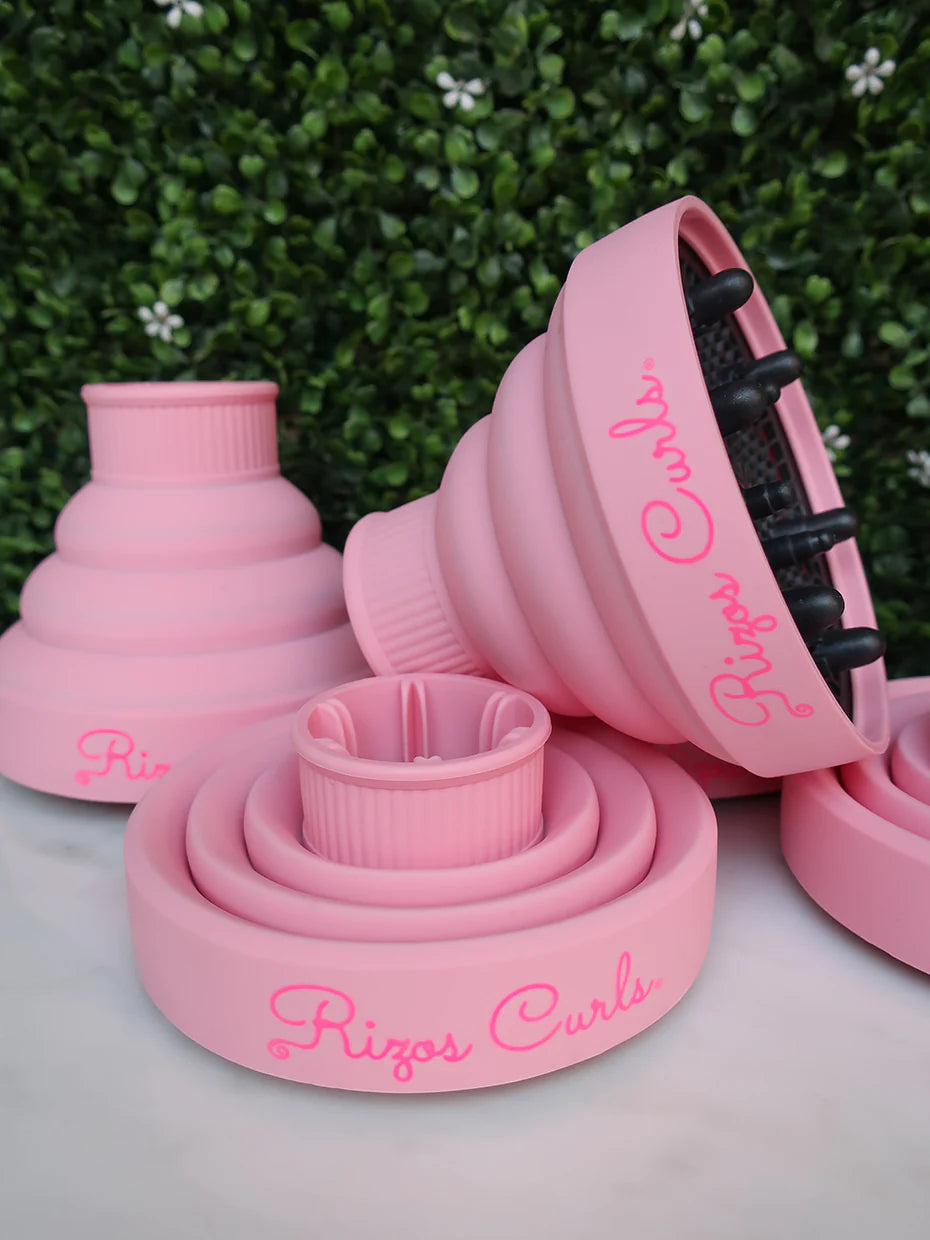 Rizos Curls - Pink Collapsible Diffuser
Our Collapsible Diffuser is a game-changer when it comes to drying your curls.  It helps dry your curls evenly & faster, 
enhances curl definition & volume and minimizes frizz!
  It is collapsible so it can be easily stored & is perfect for travel.
Universal Size that fits most hair dryers
Dries Hair Rapidly & Evenly
Enhances Volume & Curl Definition
Minimizes Frizz
Collapsible & Lightweight
Heat Resistant Silicone Diffuser
Cool Touch Surface
Light Pink with Hot Pink Rizos Curls logo
6 Grips on interior for firm hold
Diffuser Opening Diameter 1 3/4" (for attaching hair dryer)
Diffuser Diameter 5 1/4" (wide opening for evenly drying curly hair)
Max Heat Up to 460°F 
Suggested Use: Simply attach our Collapsible Diffuser to your hair dryer & you're ready to go! For extra volume diffuse with your hair upside down while evenly drying your curls.
How to Apply to Hair Dryer:
Universal Size hair dryers: Simply attach Collapsible Diffuser to your hair dryer & you are ready to go!

Wide hair dryers: Fold ends inward of Collapsible Diffuser, then attach to your hair dryer.
Share