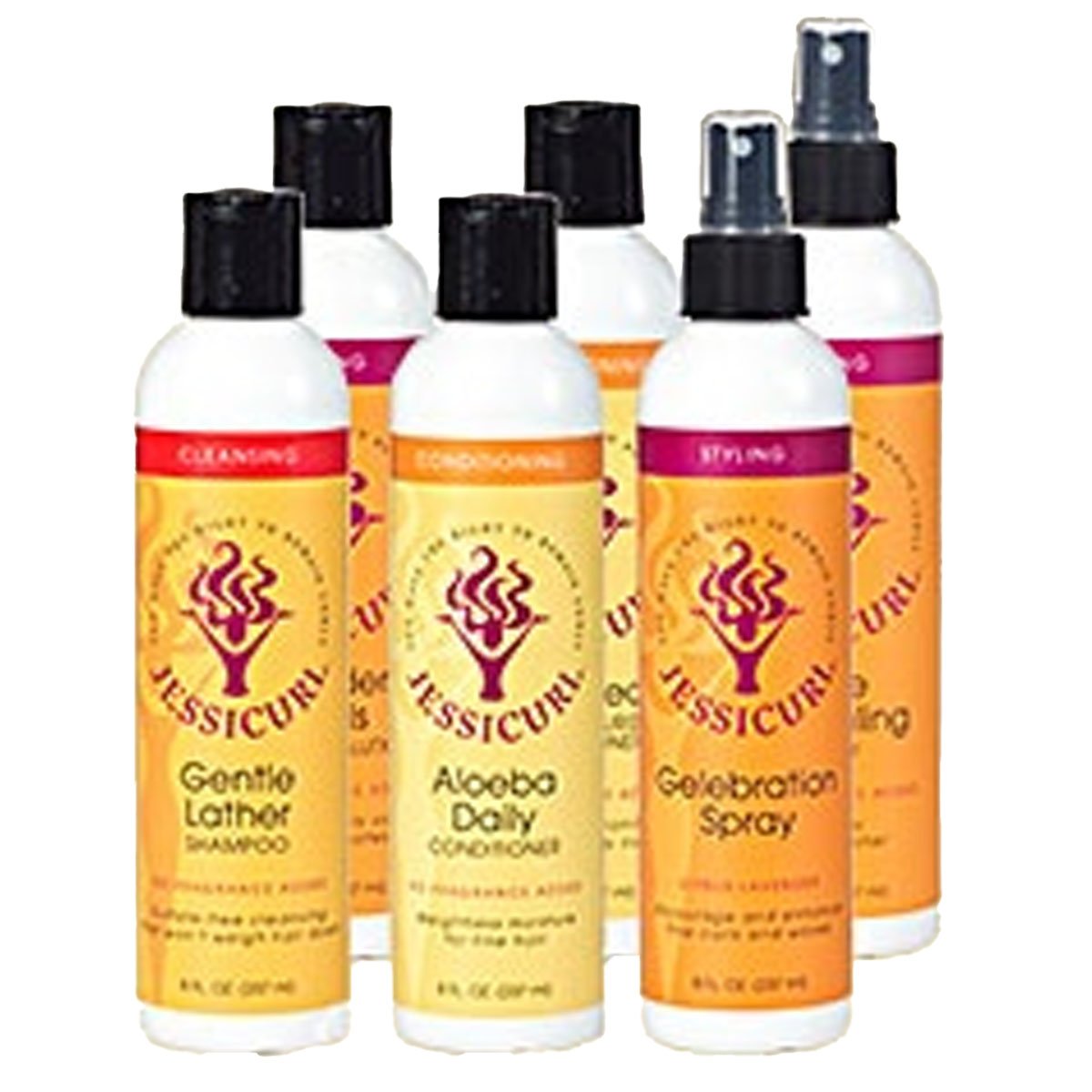 JESSICURL - LIGHT & LUMINOUS COLLECTION
SIZE: 8 Oz 
Fragrance: No fragrance, Citrus Lavender
Product collection for finer curls and waves!

Finer curls have a tendency to get weighed down by certain products, but this collection will ensure that doesn't happen to you! Six different products best suited for finer curls that get weighed down easily.  It includes a step-by-step instructional insert with tons of tips and techniques to help you get fabulous curl enhancement and definition.

This collection includes:
Gentle Lather Shampoo
Aloeba Daily Conditioner
Too Shea! Extra Moisturizing Conditioner
Gelebration Spray
Confident Coils Styling Solution
Awe Inspiring Spray
Share