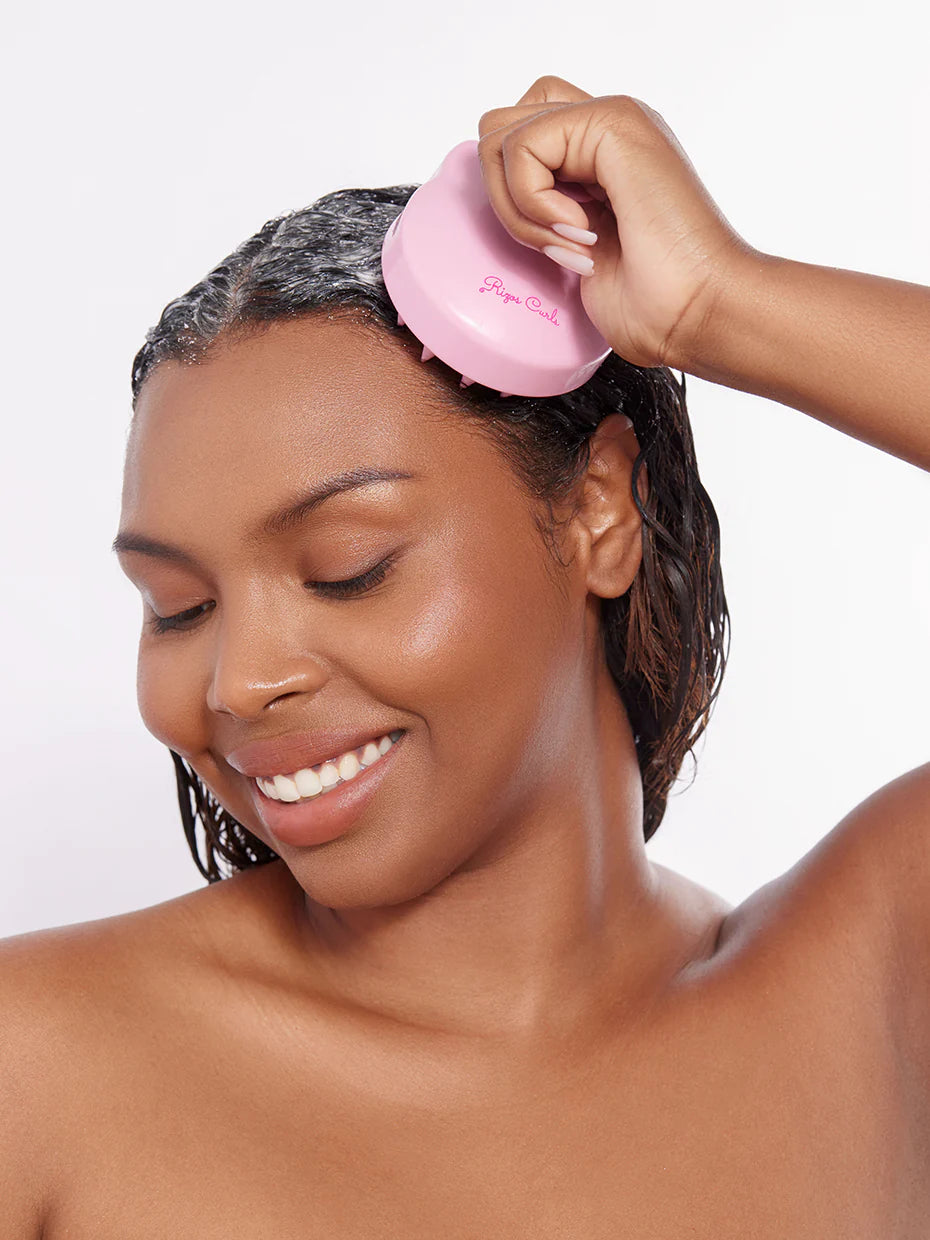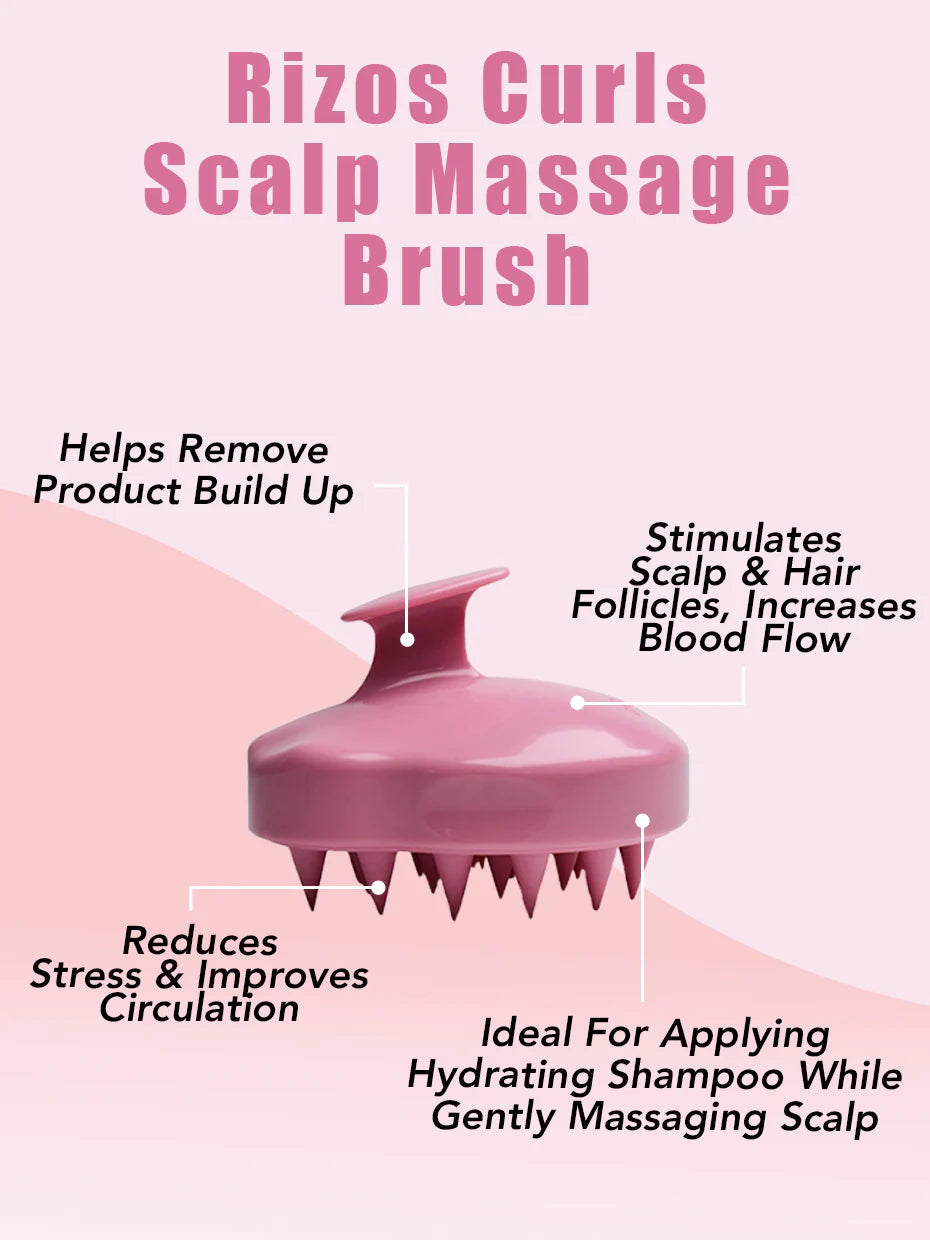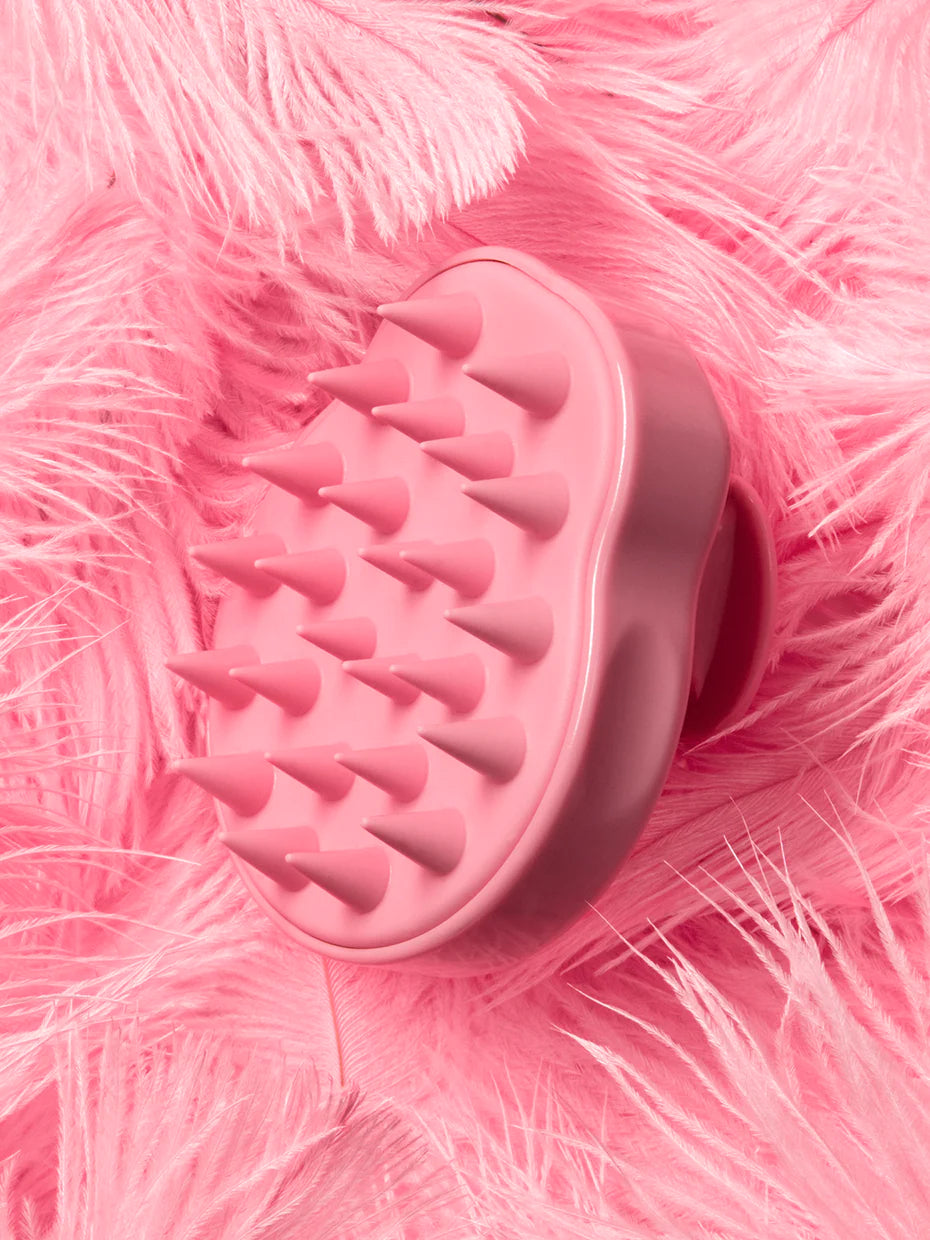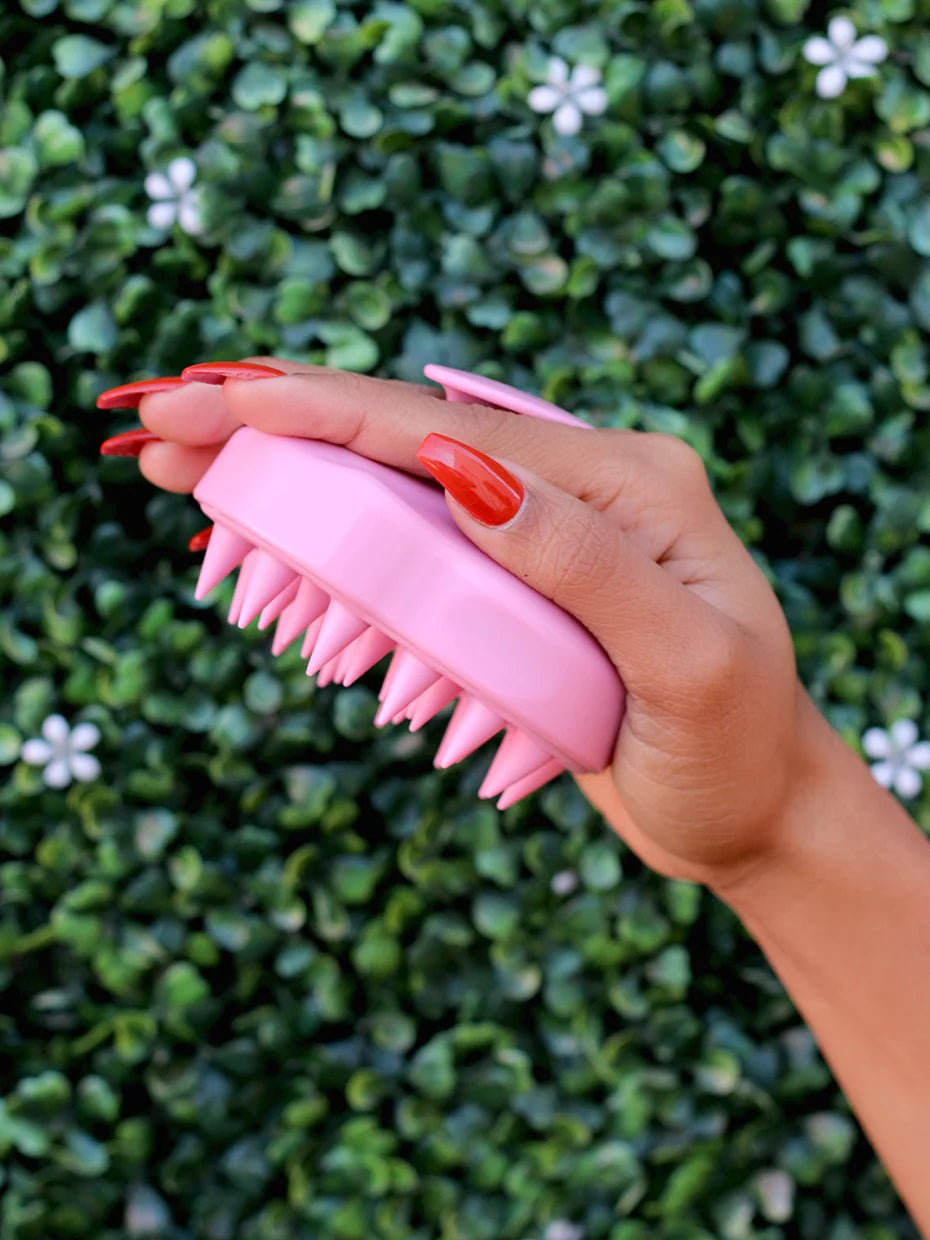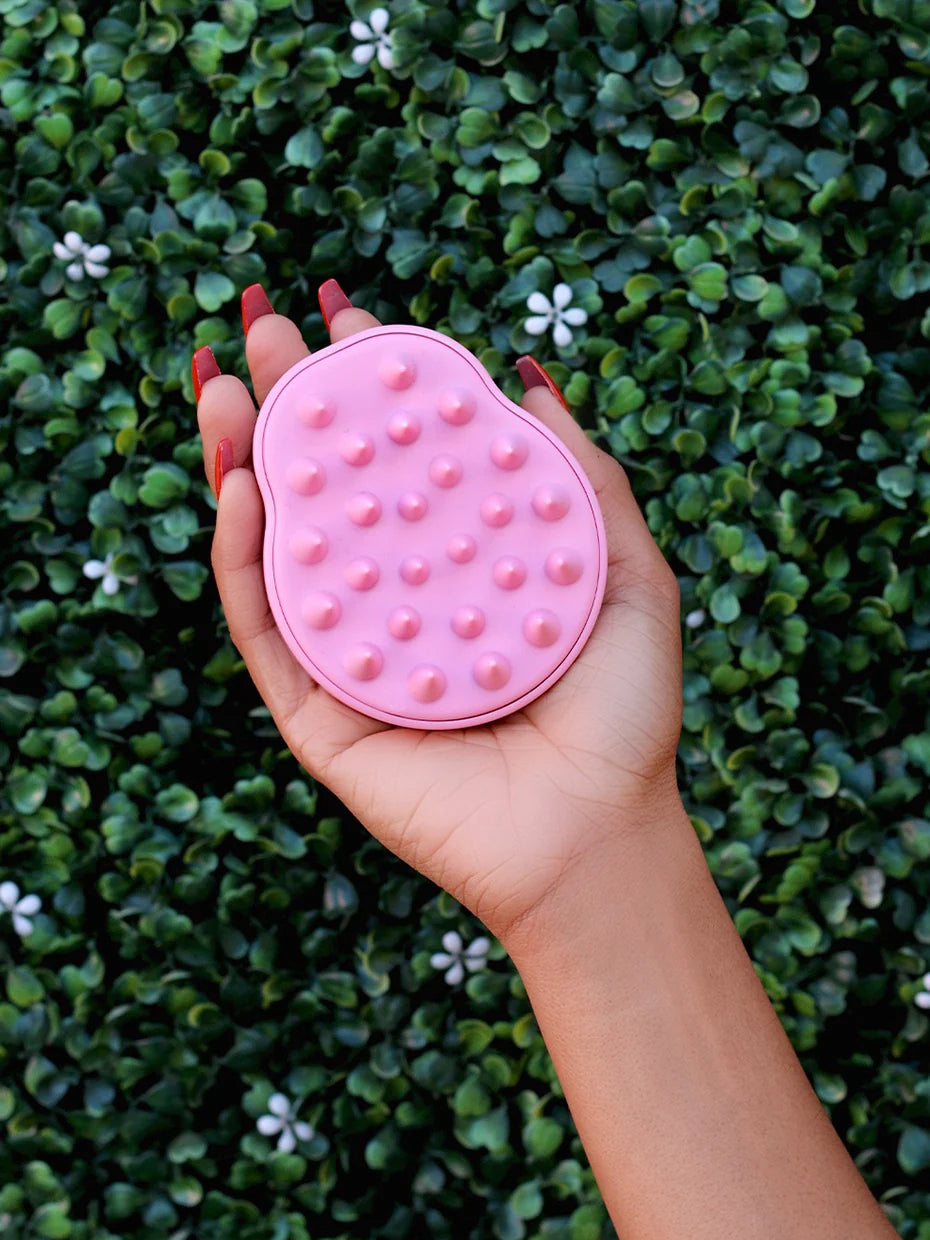 Rizos Curls - Pink Scalp Massage Brush
Why use our Scalp Massage Brush?  Benefits include:
Helps Remove Product Build Up
Great for using in the shower will applying our Hydrating Shampoo
Stimulates Scalp & Hair Follicles, Increasing Blood Flow
Promotes Healthy Hair Growth & Scalp Health
Supports a Healthy Scalp & Hair

Improves Circulation & 

Reduces Stress!
Gently Massages Scalp for Deep Relaxation
Can be Used on Wet or Dry Hair
For All Hair Types
Made of Ultra-Soft, Comfortable & Durable Silicone
Easy-to-Hold Plastic Handle that Fits into your Hand
Pink Color
Hot Pink Rizos Curls logo
3 ¾" length, 3 ¼" width, 2 ¾" height
Suggested Use: Gently massage your scalp with medium pressure while applying our Hydrating Shampoo in the shower & removing product build-up.  Avoid large circular motions to prevent tangling.  Enjoy the relaxing experience.
Share