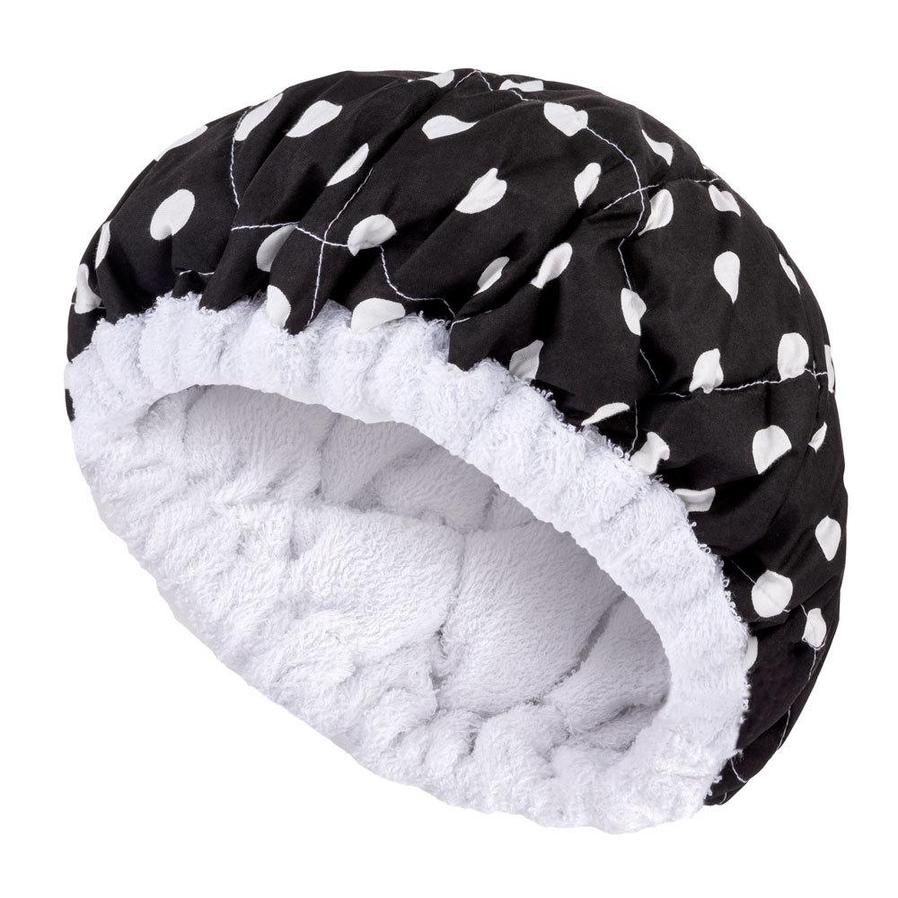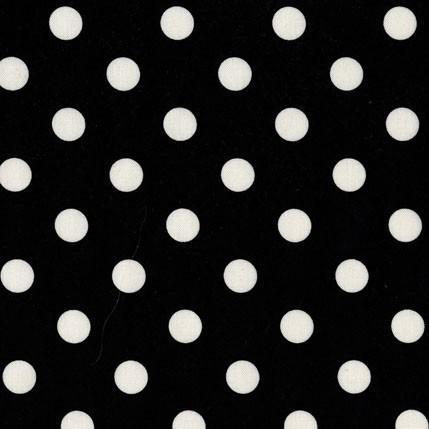 Thermal Hair Care Hot Head - Audrey
Hot Head™ microwavable deep conditioning heat cap.
This classic black and white polka dot print compliments the simple white terry cloth, for a timeless looking Hot Head. Wear your favourite side facing out or alternate them depending on your mood.
Eco Friendly – Handmade with all natural materials 

Reversible and Reusable 

Available in multiple colors

Easy to use - Salon quality treatments in your home

For all hair types and textures

Produces enough heat for a 20-45 minute treatment

No cords, No fuss - Freedom to move about while deep conditioning your hair
ABOUT THE PRODUCT: 
Hot Head™ dramatically improves the results of your favorite deep conditioner, hair masque, oil, or other hair treatment. Without heat, your treatment can only do so much to improve the quality of your hair. Typically, the cuticle is closed, so the treatment is only able to work on the surface of the hair shaft. The results are minimal and superficial when compared to heat enhanced deep conditioning treatments. Hot Head enables the hair cuticle to open for an extended period, allowing the treatment to penetrate the hair shaft, nourishing it from the inside out. 
Shower caps are essential when using Hot Head! Save yourself a trip to the beauty supply store and add on a 10-pack of disposable shower caps. 
While you're at it, why not enhance your treatment with one of our scented spritzers?
Explore your options Sugared Spritzer, Dark Coconut Spritzer, Citrus Spritzer, Lavender Spritzer
Share